The Daily Dose/June 10, 2020
By Gaylon Kent
America's Funniest Guy
Friends, your Heavyweight Champion of the World, your Daily Dose, has the day off.
Read Free Week at The Diary of a Nobody and Backstairs at the Monte Carlo rolls on, though. Enjoy, and stand by for a special to take advantage of because Read Free Week will not last forever, it only seems like it.
The Diary of a Nobody: Sparrow gets off a funny line at the hotel, he heads to the big city and he has the latest MPG figures for the new ride. Today's Diary.
Even the big city is mocking me now at the gas pump, as I was teased with getting this close to the magic 40 MPG mark for the new ride for the third consecutive week…Maybe I should take th 40-pound sack of birdseed out and actually start feeding it to the birds…We are close enuff to 40 MPG that the extra weight might make the difference. 
Backstairs at the Monte Carlo: Gaylon and Special Ed respond to a drug call in the hotel.
And this is where you wonder what may be on the other side of the door. It's a very fleeting thought, because Monte Carlo is a classy joint, not some housing project, but you never really know if some Colombians are lying in wait for you until you open the door.

As it was, the room was empty. Visual inspection revealed nothing more lethal than mouthwash and I reported this to dispatch and Ed and I left. 
Enjoy, and thank you for reading,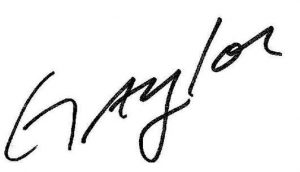 Gaylon